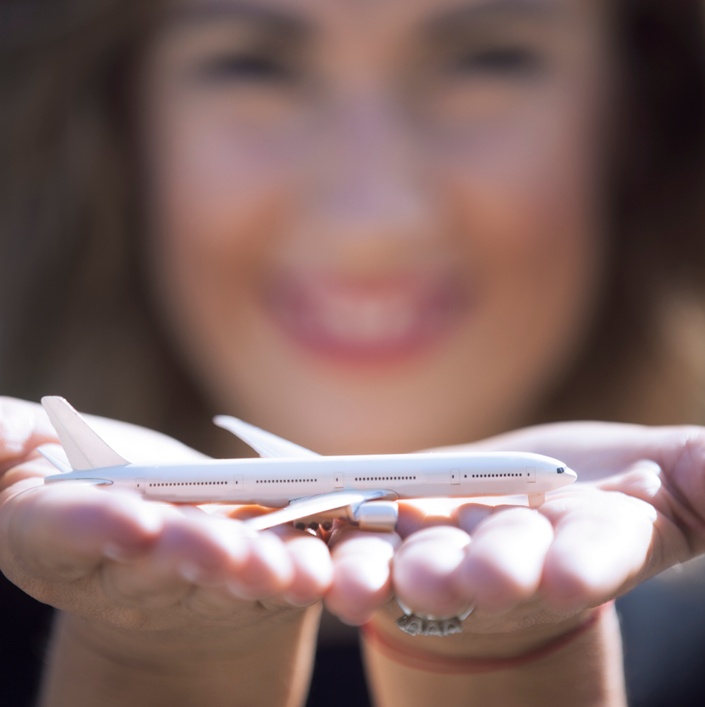 How to Become a Flight Attendant Masterclass Bundle
a step by step guide to your cabin crew interview success
Enroll Now
What if you could enter the interview room in excitement and conviction that you are meant for this job, and this job is meant for you?
How would this change your performance, experience and the results of this interview?
If you want to:
Step into the interview room with the conviction that you will be successful

Present yourself without fear

Be certain about what is expected from you at every stage, from the way you present your CV, to how you dress for the interview day, all the way to how you speak to others during the group exercise.

Know how to answer all interview questions so that every single thing you say is an opportunity for the recruiter to recognize your talents better and understand what you are able to contribute with.

Break through your current limitation, letting go of toxic associations of worth, what is possible in life and the abundance you can achieve once you realize this dream.

Reduce the amount of time spent learning about all of this concepts.
Join our "How to Become a Flight Attendant - Masterclass Bundle" Class
Week #1 How to Become Confident for Your Cabin Crew Interview
In this class, you will learn the 7 practical tools to become more confident RIGHT NOW, a powerful reframe to help you overcome the fear of interviewing and an instant release from anxiety if you have failed an interview before.
Week #2 Get Shortlisted at the Open Day

This is an 80-minute online class that deconstructs the three pillars every candidate needs to be selected during the highly competitive cabin crew open days.
Week3 #3 Assessment Success Formula
In this class, we will tackle each stage of the assessment: mastering first impression, self-introduction, group exercises and role plays, English tests, personality profile, and Math test. Additionally, the workbook comes with sample tests and exercises to prepare you for the exact assessment experience.
Week #4 Final Interview Blueprint
This online class will bring light into what the airline wants to hear from the candidates they will hire. You'll learn the rules of answering any interview question (even the most difficult ones) with ease.
Course Curriculum
Start Here
Available in days
days after you enroll
Masterclass #1 - How to Become Confident for your Cabin Crew Interview
Available in days
days after you enroll
Masterclass #2 - Get Shortlisted at the Cabin Crew Open Day
Available in days
days after you enroll
Your Instructor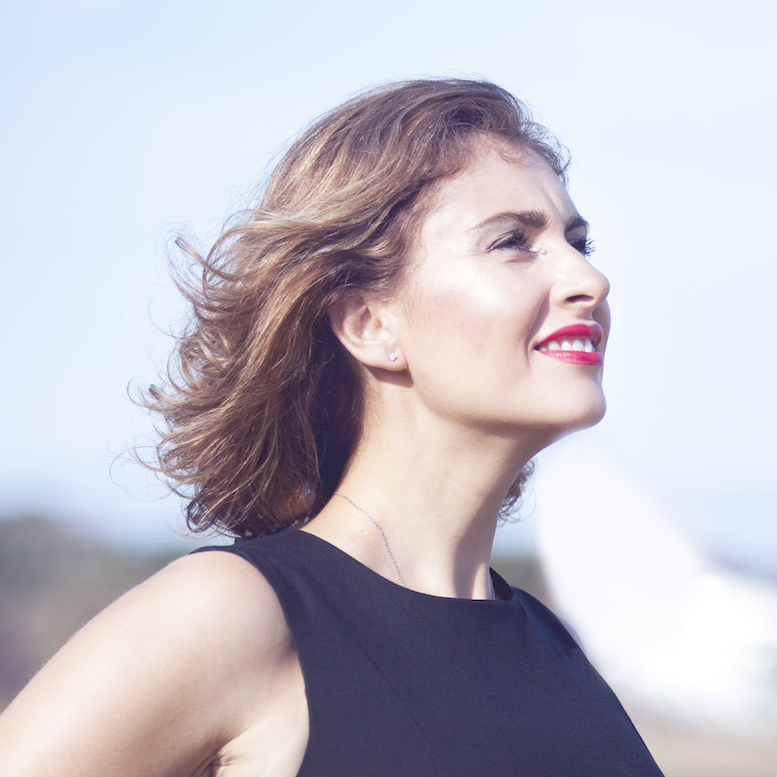 A former cabin crew and purser in the Middle East, Kara is above else a teacher and seeker of simplicity.
Her deep calling to inspire others to be successful in the pursuit of this career led her to create the website Flight Attendant Central, as a platform for deconstructing the complex cabin crew interview and making it accessible. Now, with a community of readers all over the world, Kara teaches online courses designed to help candidates pass the cabin crew interview from the first try.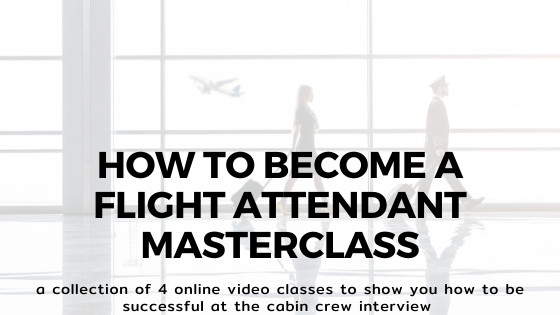 Frequently Asked Questions
What do I get when I join the Masterclass Bundle?
You get immediate access to all four masterclass modules from the moment you join. The layout is incredibly easy to use. You'll be learning effortlessly just a few minutes from now.
How long is the course? Will I have time for this?
This course has been streamlined for efficiency. It is designed to deliver the maximum amount of value in the minimum amount of time. Each masterclass is less than 2 hours in length, so together, the four big videos will not exceed 7 hours. The sample exercises and tests will probably take you couple of hours to complete. You can easily come back to any lesson or topic whenever needed, and rewatch it as many times as you want.
When does enrollment start?
This is self-directed online course, so you can go at your own pace. You decide when you start and when you finish. If you want to dive into everything right now, you can. If you want to learn bit-by-bit, you can do that too. Either way, you'll never lose access to the course content or to the email support from us.
Who is this course for?
This course was designed to assist the candidates who want to apply for the airlines in the Middle East. The required key skills, as well as the assessment day structure, refer specifically to these airlines. While candidates who wish to apply for other airlines will undoubtedly benefit from taking this course and raising their interview awareness, some of the airline-specific requirements might not be 100% applicable.
What if I don't like this course?
No problem. Every purchase of this training is protected with a no-questions-asked, 100% money-back guarantee. It's a risk-free investment on your end. Contact us in the first 30 days and we will give you a full refund.
Do I need to buy anything special or additional to have a complete preparation for my cabin crew interview?
Nope. Everything you need is in the course.
I still have questions. How do I contact you?
Enroll now and you'll instantly receive:
#1 Get Shortlisted at the Cabin Crew Open Day - 80-minute video masterclass
#2 Cabin Crew Assessment Success Formula - 100-minute video masterclass that can also be viewed broken up into 4 sharply focused modules.
#3 Final Interview Blueprint - 70-minute video masterclass
#4 How to Become Confident for your Cabin Crew Interview - 75-minute video class
Audio and video versions of the masterclass.
Downloadable workbooks for each masterclass to help you put what you learned into action.
Downloadable sample tests, scenarios, group exercises and 101 Questions and Answers for the Final Interview
Powerful meditations.
Unlimited access to the course. View it wherever and whenever you like, on PC, mobile or Teachable App.
100% money-back guarantee. If you don't love it, I'll refund you. It's as simple as that.